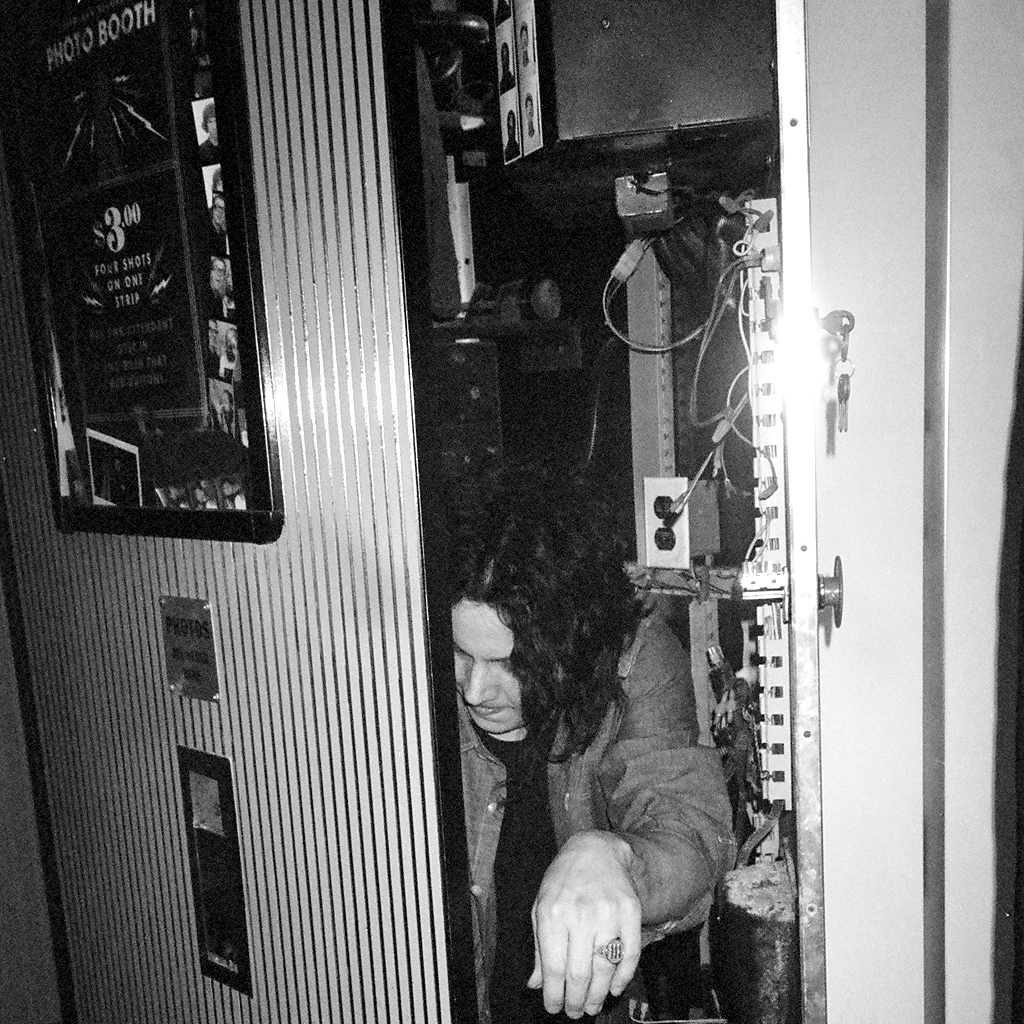 "Removal of Goatee in Four Photographs"
This was taken in 2005, the assistant of the photograph cut off Jack's goatee in a perfectly timed set of 4 shots in a color Photo Booth that Jack had in his living room at the time.  It took several practice shots to ensure it happened perfectly.
---
"Lost and Found"
This set of three photobooth shots (the fourth was underexposed and black) was found inside the photobooth at Third Man Records stuck in the machine when the chemicals were changed. Note the scratches and wrinkles.