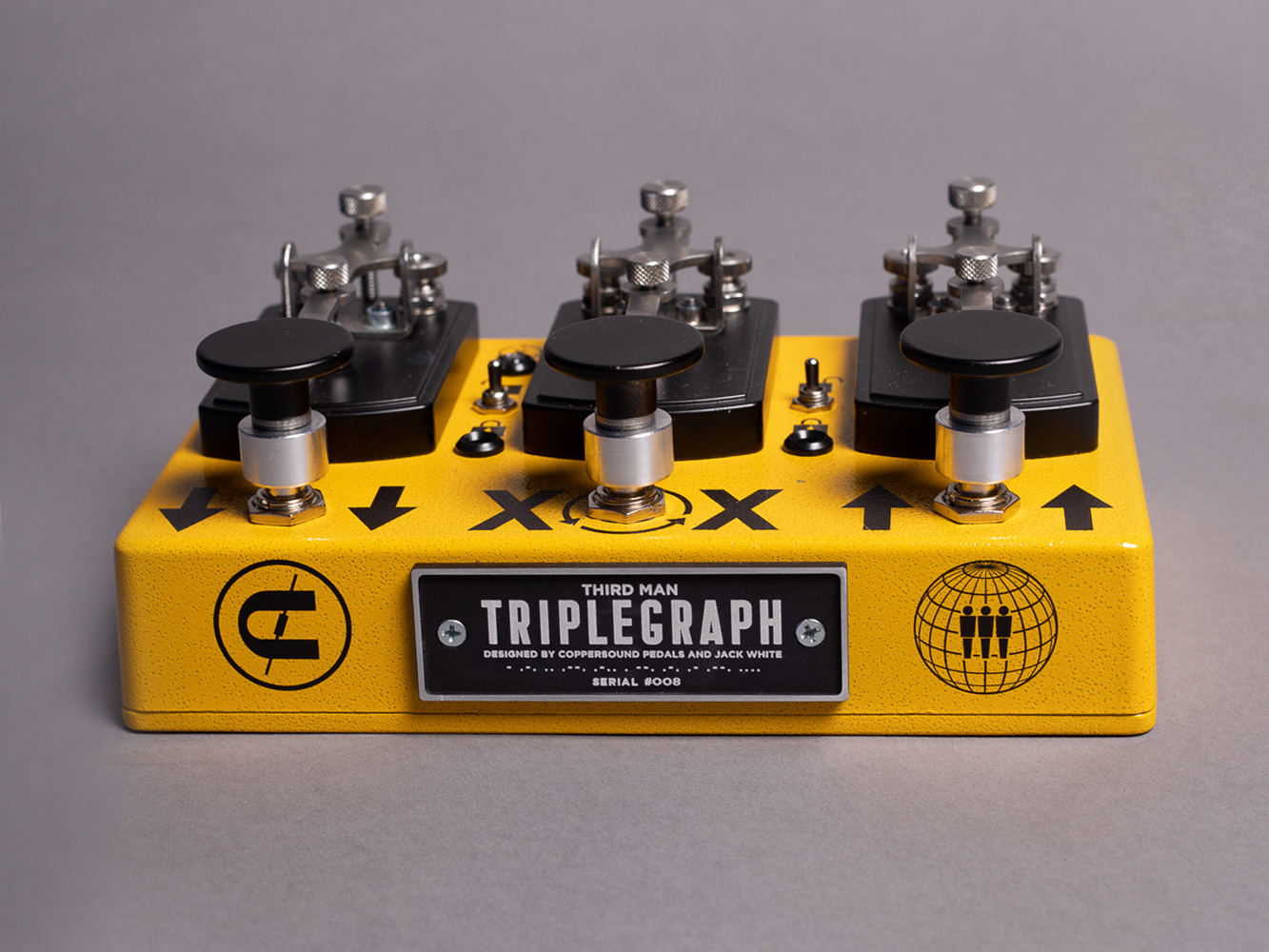 Designed by Coppersound Pedals & Jack White
The Third Man Triplegraph is a digital, triple function octave pedal designed by Coppersound Pedals and Jack White. This exciting collaboration began in the summer of 2016 in Nashville, Tennessee.
After four years of rigorous engineering, prototyping, designing, and real-time road testing from Jack himself, the Triplegraph has come to life.
The collaborative result is an innovative, high powered digital octave pedal with three functional telegraph keys. These keys trigger a full octave down, killswitch, or 'auxiliary loop', and octave up, respectively.