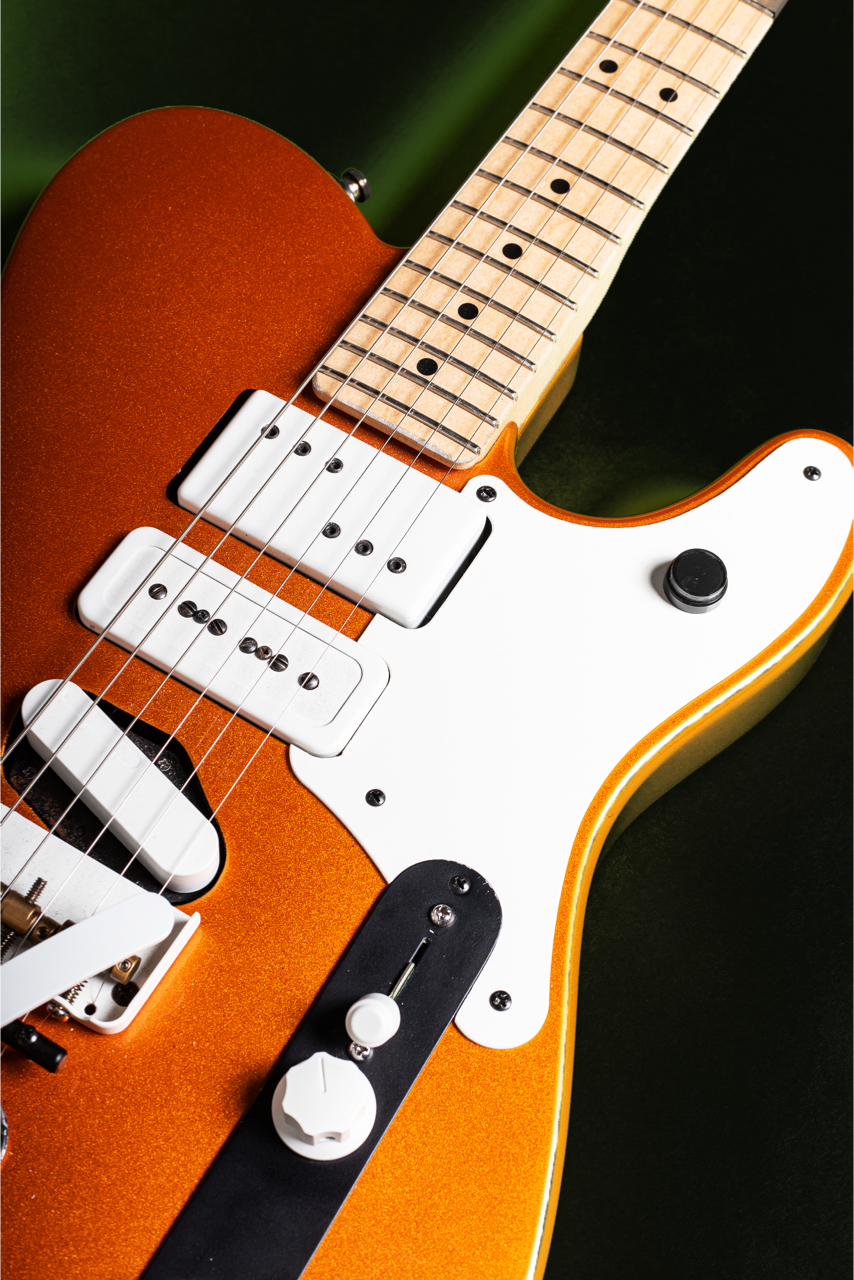 Three-Wheel-Motion Low Rider Telecaster
This guitar was originally a present given to Jack and started its life as a B Bender Nashville Telecaster.
Jack began designing and customizing the guitar for use in The Raconteurs. The work was commissioned to Chip Ellis and the amazing craftsmen at the Fender Custom Shop.

The current form of the guitar is painted in lowrider metallic orange, outfitted with a lot of additional contraptions, including a cut off switch, a single-coil lay sensor pickup, three position pickup selector, a G bender, a drop D switch, caberneedas style pickguard and the B bender accessory.