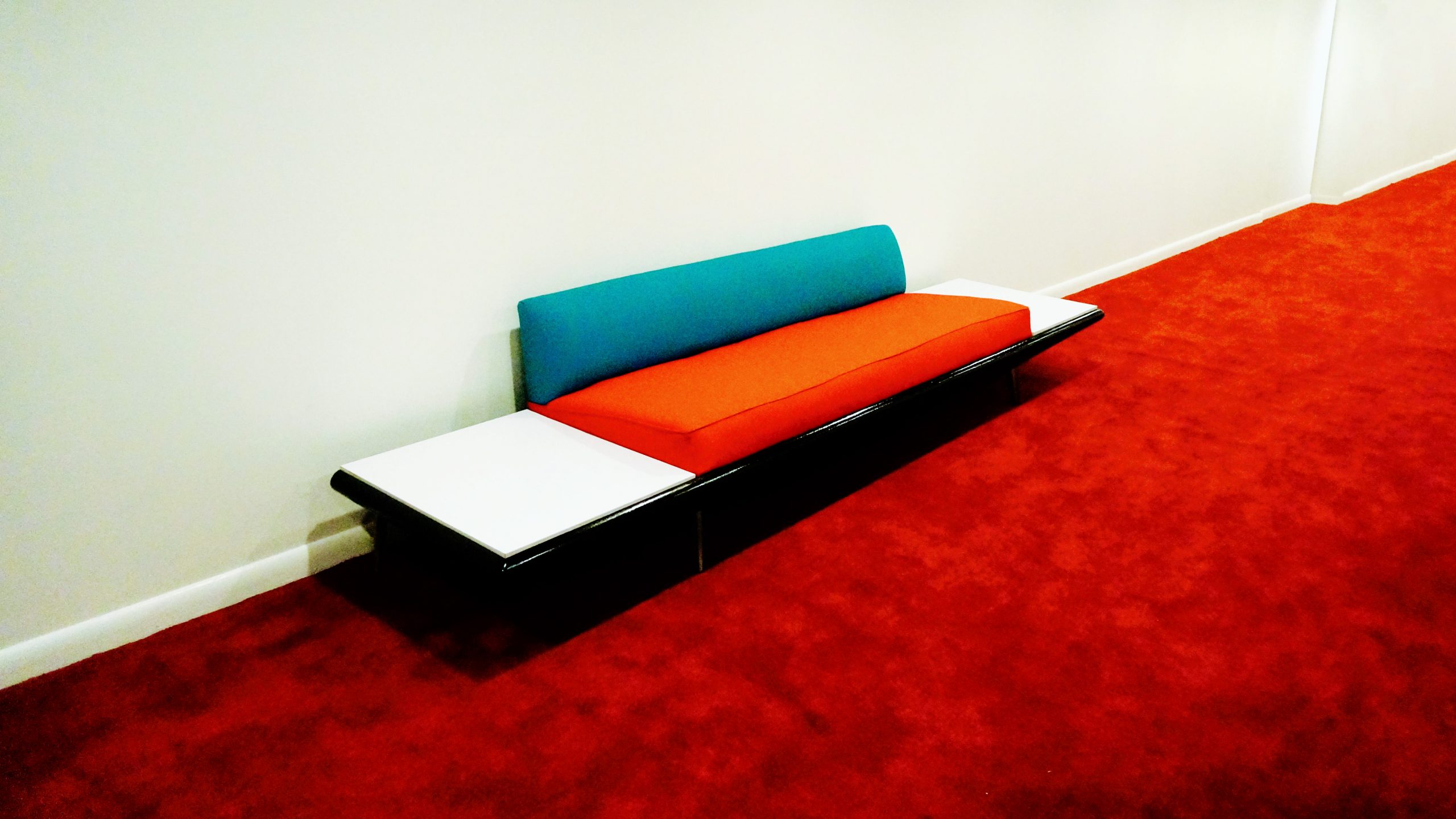 As requested by the Phillips family, Jack White was honored to be given the opportunity to refurbish an original Sam Phillips Recording studio couch and bring it back to life. The family gave White carte blanche to do whatever he saw fit and his visit to the space in April 2016 helped White land on his color and fabric choices.
Sam Phillips Recording was opened in 1960 after Phillips outgrew his Memphis Recording Service/Sun Studio. The studio has been fully operative since its opening and has recorded artists such as Jerry Lee Lewis, Bob Dylan, Phil Collins, Hank Williams Jr., Johnny Cash, Robert Plant, The Yardbirds, The Cramps and many more. Third Man Records' Margo Price was recording her second album at the studio at the time of the couch's return.
The building was formerly a Midas Muffler shop and was stripped to its shell and completely rebuilt. The reupholstering of the original couch was one of the first projects in the family's efforts to refurbish and restore the building to its original glory.
"Everyone from Jerry Lee Lewis to Sam The Sham has crashed on that couch," said Phillips' son, Jerry Phillips. "Every piece of furniture in that studio was custom made in 1959 for Sam Phillips. To have had that sofa personally reupholstered by a creative spirit like Jack White represents a real honor for our family. Jack shares the same independent spirit as Sam so his contribution has really resonated with us."