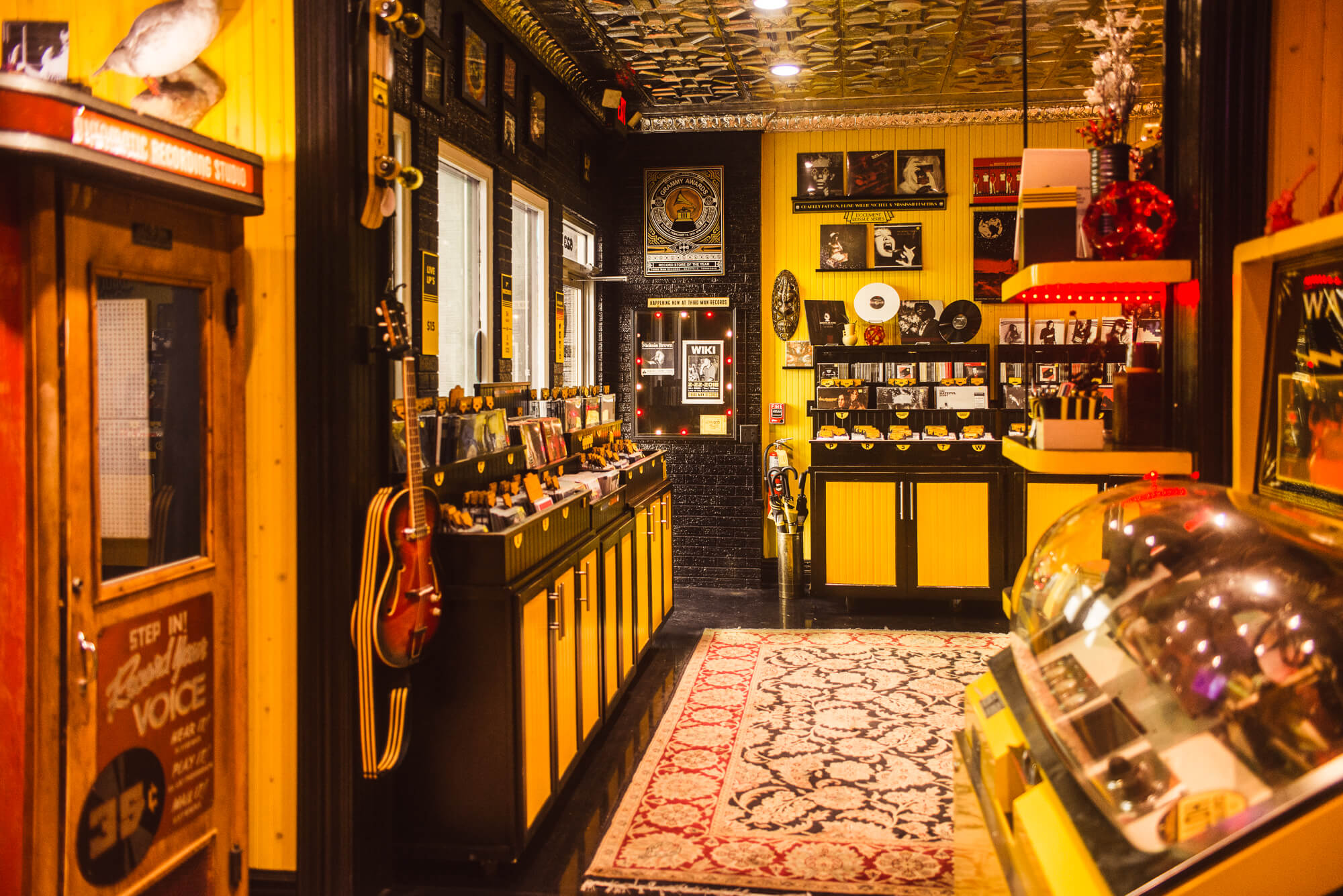 Nashville
What began on April 18th, 2009 as a spartan, one-room shop filled with vinyl and
t-shirts leftover from past Raconteurs and White Stripes tours, the Third Man Records Nashville storefront has grown to now span four rooms and a hallway welcoming fans from all corners of the globe.
Featuring all of Third Man's available music releases and merch, the storefront is the most public and symbolic of all of White's interior designs. The vibrant yellow and red walls are bedecked with all sorts of explanatory display plaques, gold and platinum records as well as oddities like tribal masks and shattered examples of original Robert Johnson 78's.
Having been featured in countless photo and video shoots, TV shows and "must-see" Nashville lists, the Third Man Records storefront is truly a one-of-a-kind space that continues to gobsmack both the faithful and fairweather who enter every single day.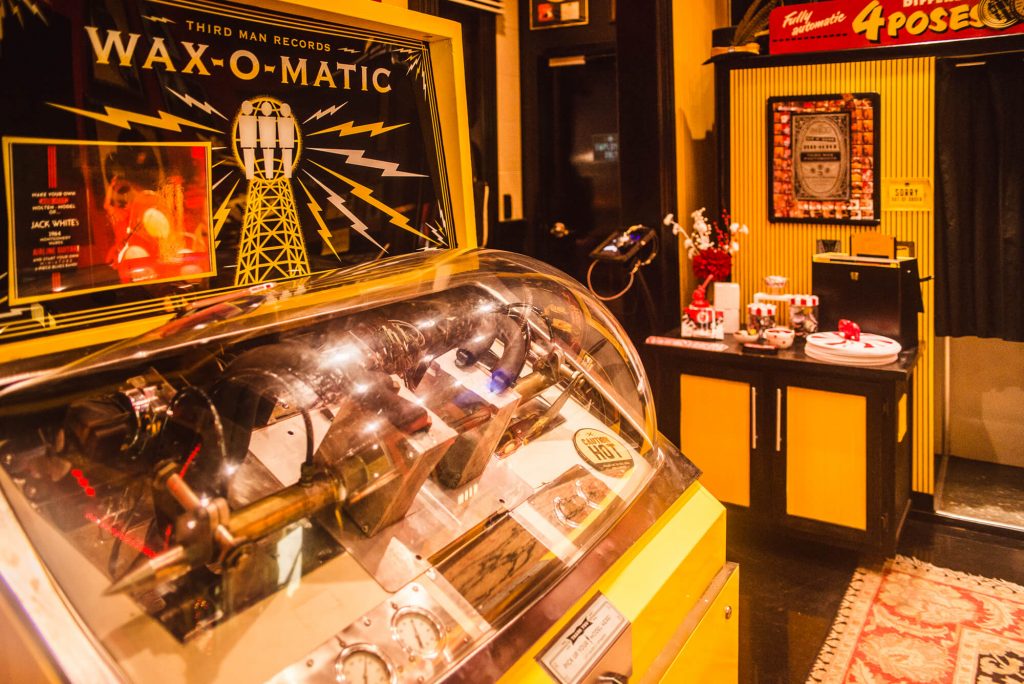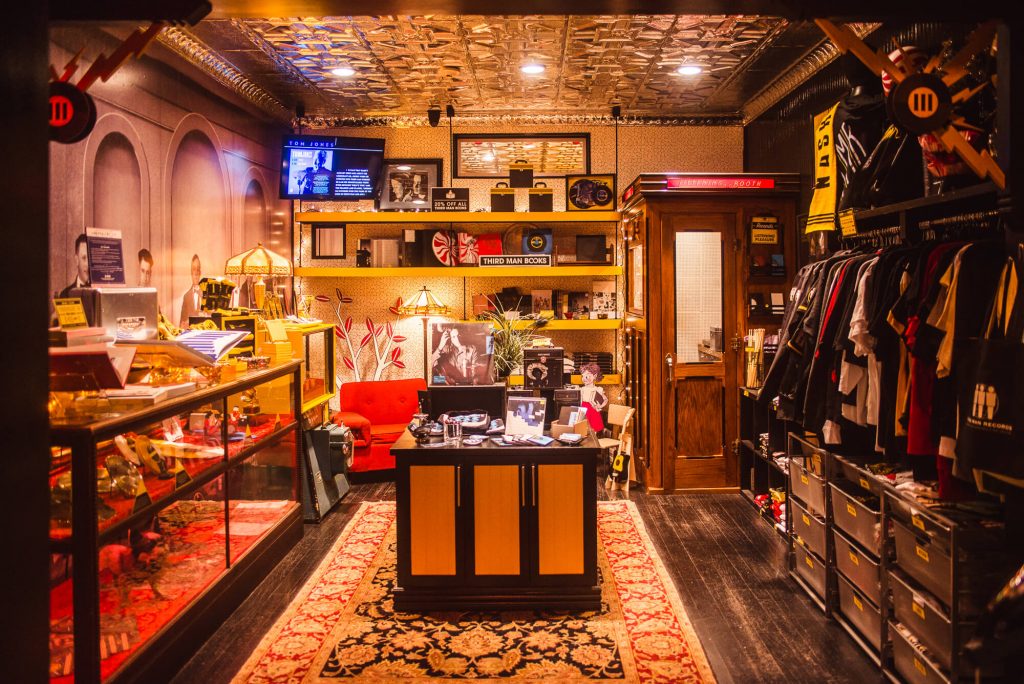 ---
Detroit, Cass Corridor