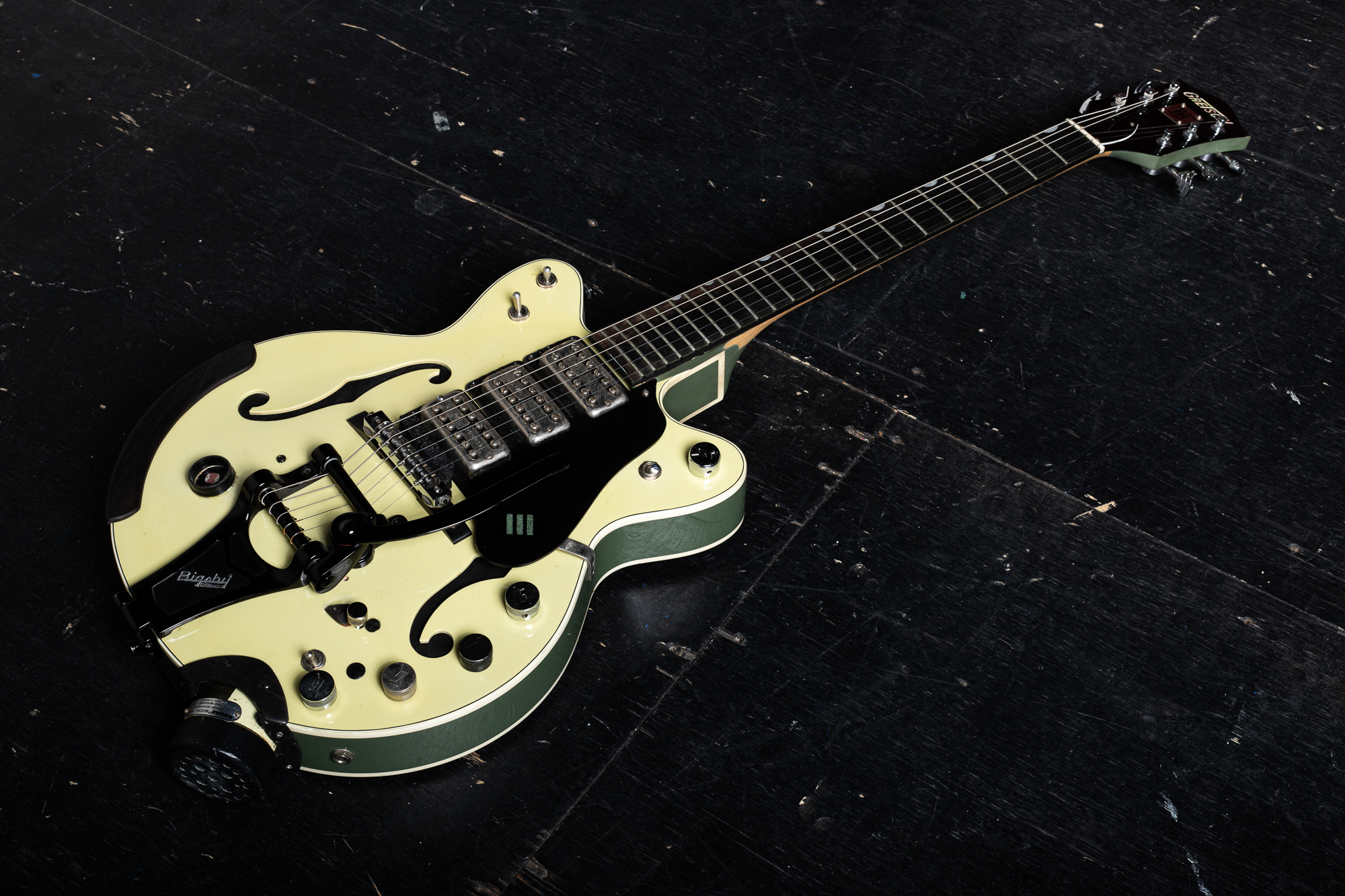 "Triple Green Machine" Guitar
The Triple Green Machine was designed by Jack as a series of ultra modifications to a standard Gretsch Anniversary Jr. guitar, all implemented by master luthier Randy Parsons.
The most important design idea was to have a green bullet microphone that could be pulled out of the guitar and sung through, but utilizing a cord that would retract once released. Parsons researched and ultimately utilized a small vacuum cleaner cord retractor to put this idea into action.
The guitar contains numerous additional features; a light-based theremin with control knob, a micro amp, wooden arm rest, mechanical dampening foam pad with rising and lowering switch, master volume knob, master tone knob and master on/off switch.
Jack's receipt of the completed Triple Green Machine (and his resultant reaction to it) is featured in the film documentary It Might Get Loud.