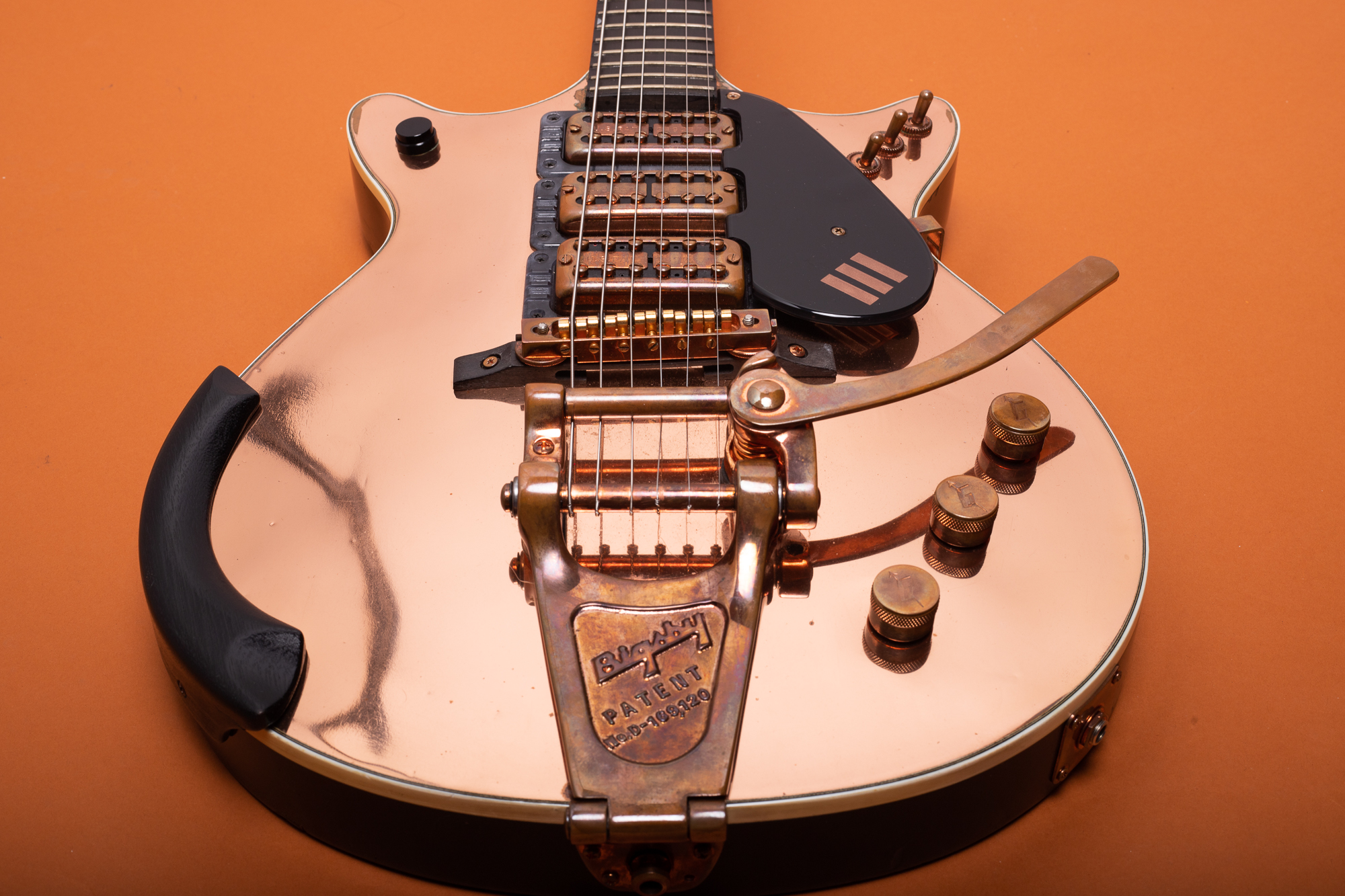 "The Copper Triple Jet" Guitar
Jack designed this guitar as an extension of the famous Gretsch 'Duo-Jet' guitar. The double cutaway version is called a 'Double-Jet', Jack took this a step further and designed a 'fake' Gretsch, hand built by Randy Parsons, that had three Gretsch humbucking pickups, an on/off switch for each on the horn, and an MXR micro-amp preamp installed inside the middle pickup with a gain knob on the lower bout. That way the guitar could instantly be a bit louder and fuller for a guitar solo at the flick of a switch.
The headstock uses an old Gretch logo from 1910 that hadn't been in use in a long time, the latest modification to this guitar is that all of the metal has been transferred to copper instead of just the body and headstock.