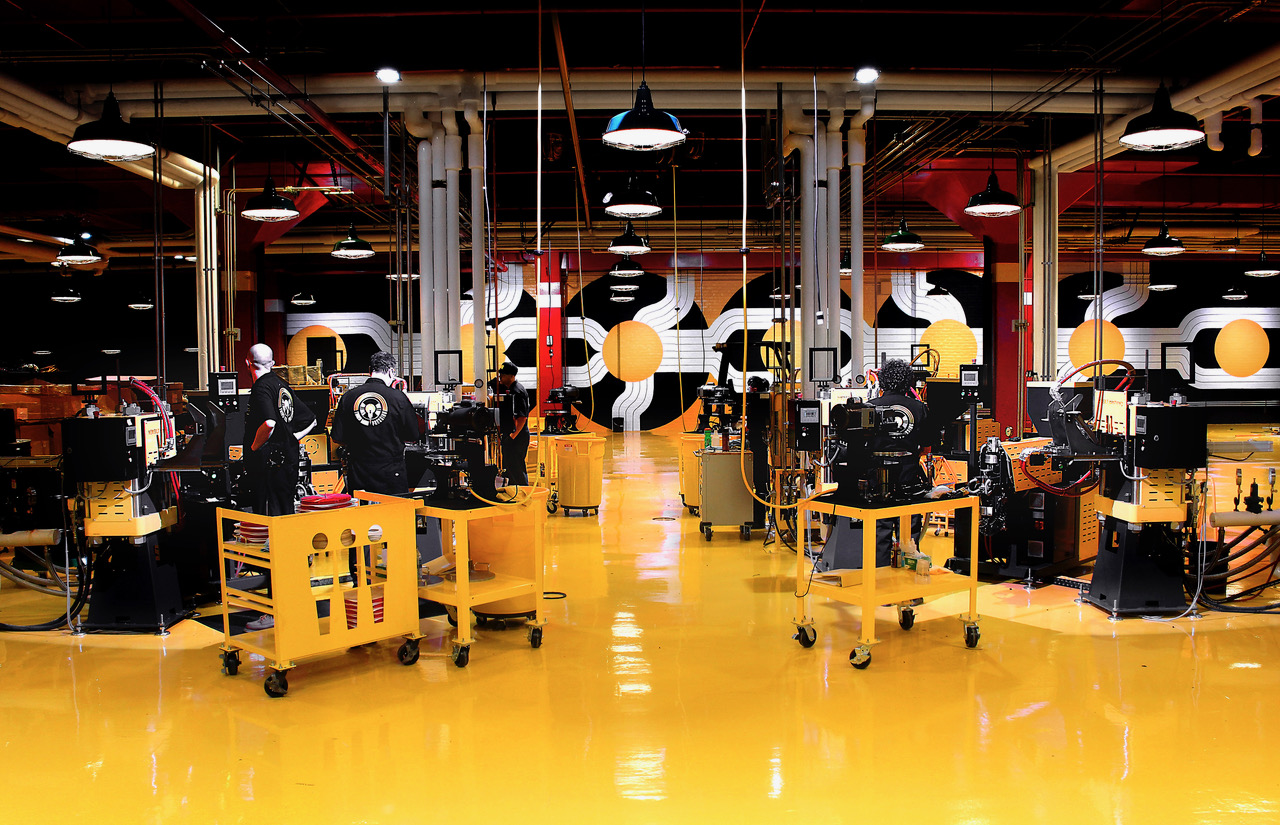 Born from the concept of a new Third Man Records branch opening in Detroit, Third Man Pressing was a long time dream of Jack White and the staff of TMR.
At the time of its construction there were no companies producing new vinyl record presses that were known. After many attempts at buying vintage presses, the company Newbuilt out of Germany stepped forward and supplied 8 custom manually operated presses for the plant.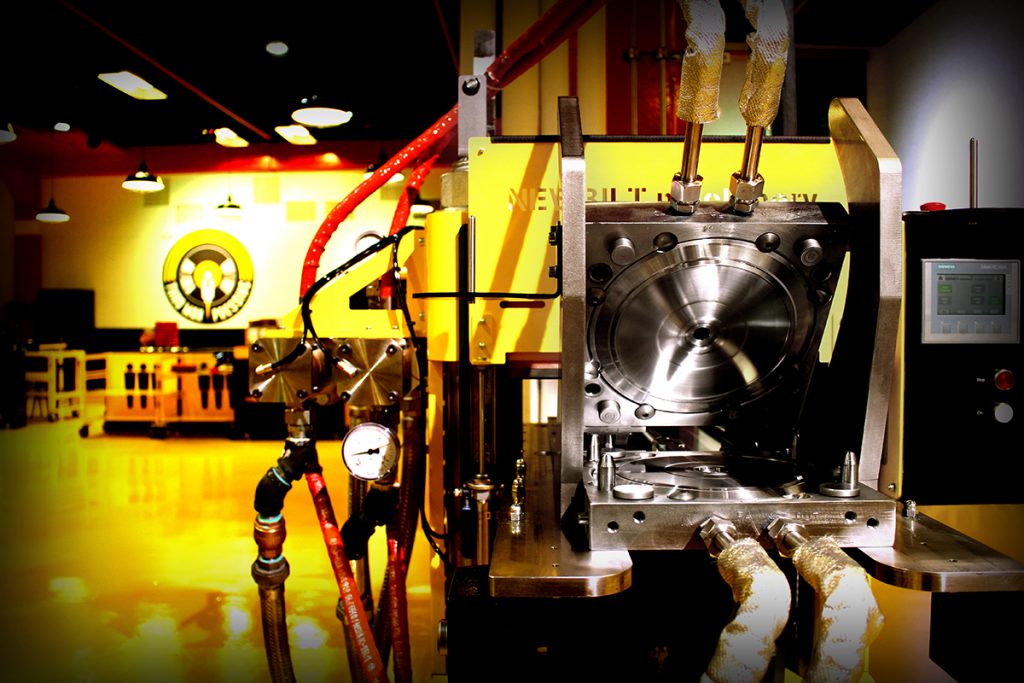 The entire plant was designed by Mr. White from the concept of being the first record plant to be able to be viewed from the inside of a record store, to the boiler rooms supplying the steam for the presses, to the delivery access points and stamper library storage.
The design culminated with the incredible mural painting of Cass Corridor artist Robert Sestok on the rear wall of the plant in full view of customers in the store much like his historic murals at the famous Delray Duffy pipe factory.
The plant ushered in a new era in modern vinyl pressing inspiring the industry forward to new innovations in record production.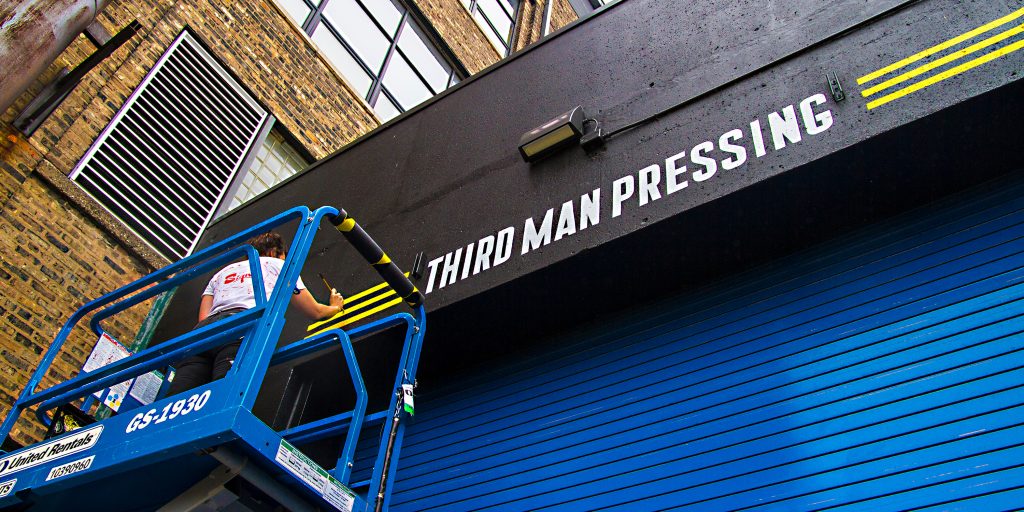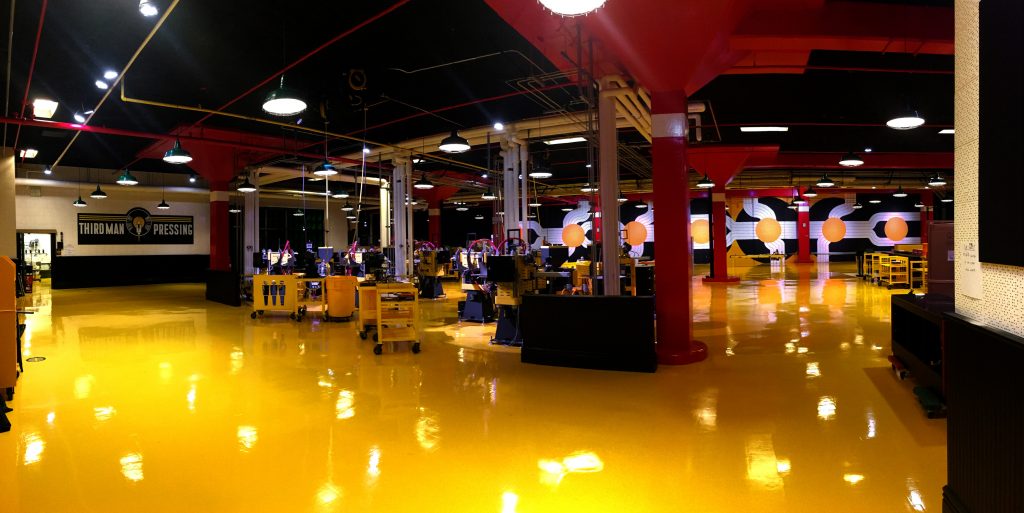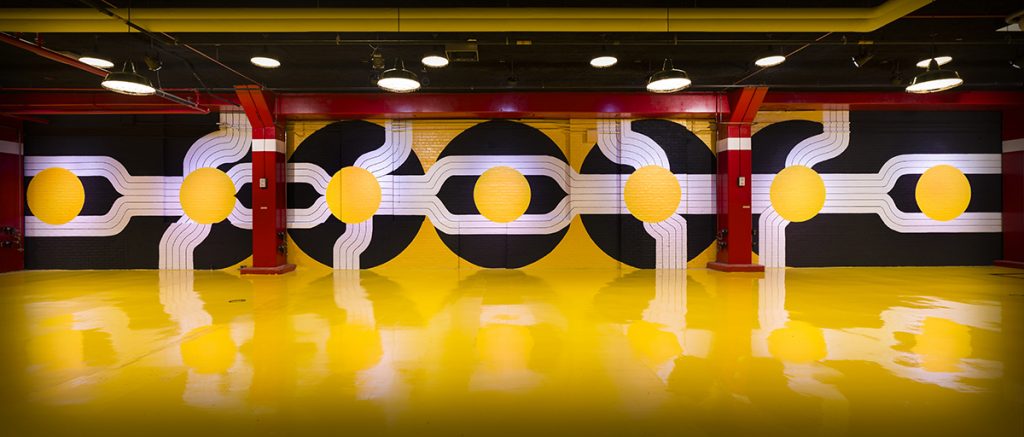 Robert Sestok "33/45", 2016
Painted Mural – 88' x 14'
ABOUT ROBERT SESTOK. b 1946
Robert Sestok is a Detroit artist who studied at the Detroit Society of Arts and Crafts from 1960-1965, known now as the College for Creative Studies. He now lives and works in Detroit's Cass Corridor and is strongly identified with the group of artists who made the neighborhood renowned and widely recognized as a result of the Kick Out the Jams: Detroit's Cass Corridor 1963 – 1977, exhibition at the Detroit Institute of Arts in 1980.
One of Sestok's first solo exhibits was held at the storied Willis Gallery (which he co-founded). only one block behind the current location of Third Man Records and Third Man Pressing. In 1972, Sestok was commissioned by Detroit manufacturer James F. Duffy Jr. to create a work of art to adorn a wall of his pipe fitting warehouse. That well-known mural (One by Two) inspired Jack to commission and guide the idea for the new 88' x 14' masterpiece as a backdrop for his Third Man Pressing facility.