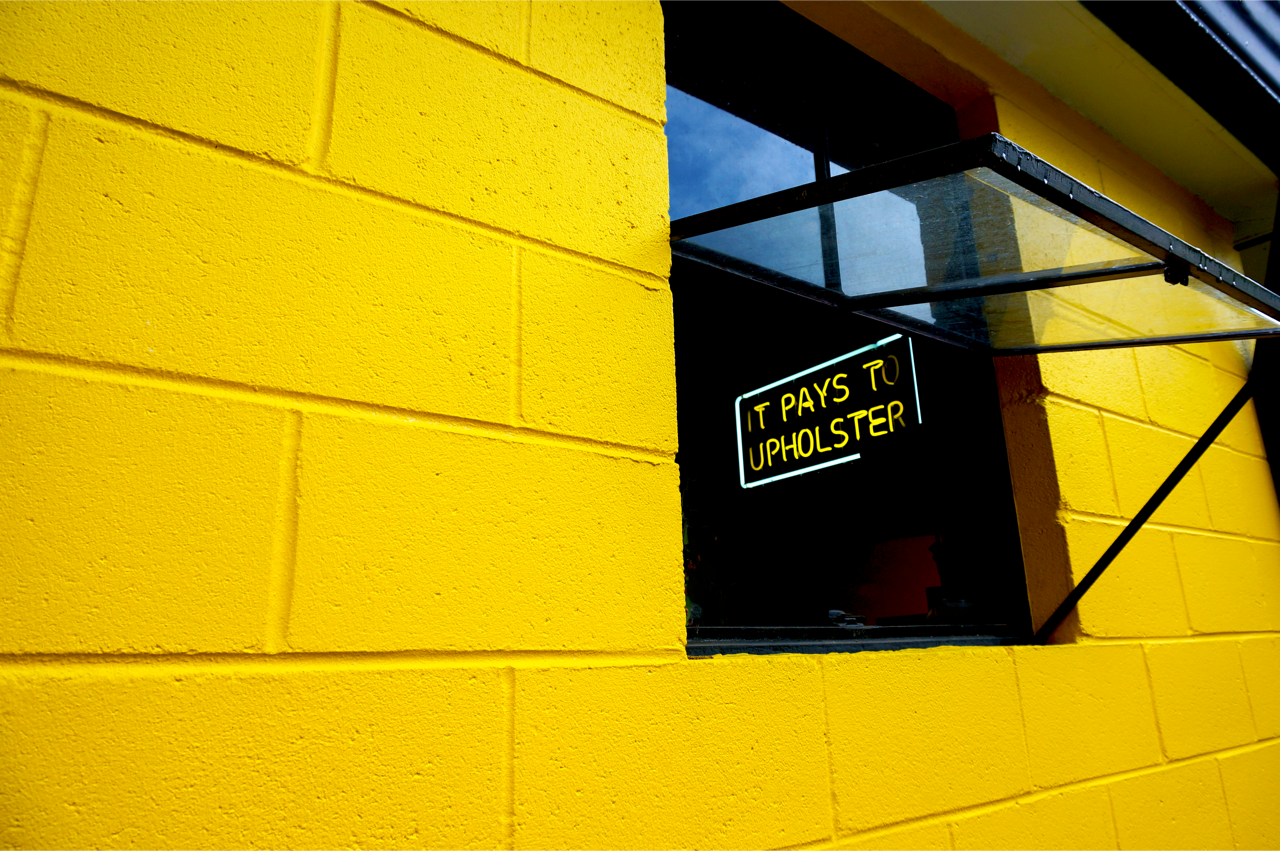 Third Man Upholstery Shop
While Jack White started working as an upholstery apprentice in 1991, he wouldn't hang his own shingle until 1996. With a dedicated ground floor studio at the Pioneer Building (2679 E Grand Blvd, Detroit), White would support himself almost exclusively from the profession for years before closing up shop to focus more intently on music and touring.
While White may have stopped doing upholstery as a "job" he's never stopped his actual practice of the trade. In the intervening 20+ years Jack has always kept an operational upholstery shop in his house or on his property. Third Man Upholstery is now located in Nashville, TN.
With its name taken from the 1949 Carol Reed film "The Third Man," the immediate inspiration behind the moniker was the fact that Jack White was the third upholsterer from the 1200 block of Ferdinand Street in Southwest Detroit…the street where he grew up. Brian Muldoon and W.E. Klomp are the two other upholsterers along with several other metaphors and inspirations that have now led to several creative enterprises and companies sharing the "Third Man" moniker from the Third Man Pressing plant to Third Man Photo Studio and many others.
For further investigation into Third Man Upholstery and Jack White's furniture related design, check @thirdmanupholstery on Instagram.