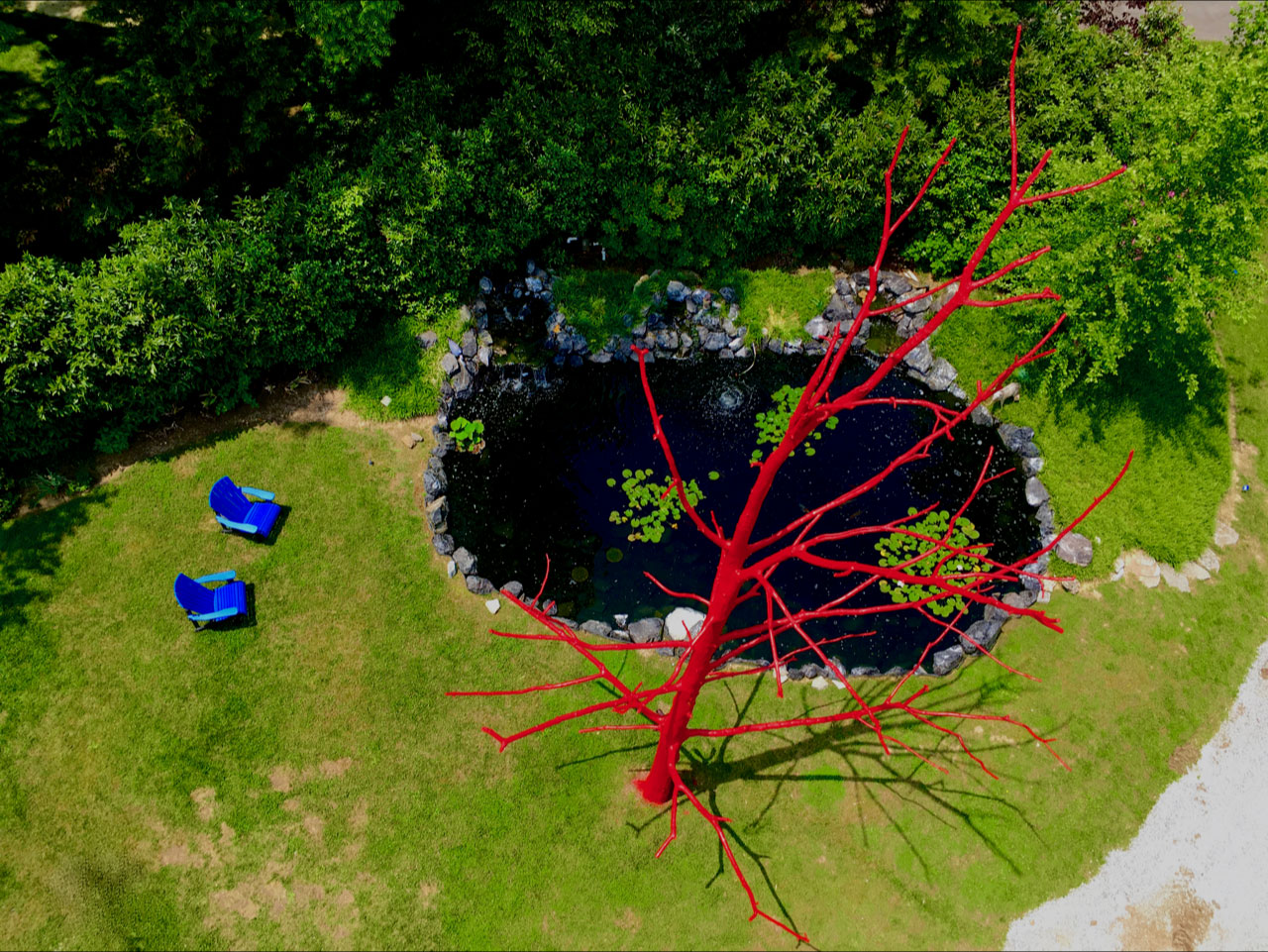 2015
A tree was rotting away and dying and was suggested to be taken down. Jack used this as inspiration for a "dead" sculpture as opposed to a living sculpture.
Contract painter Christopher Clawson was hired to used a cherry picker to paint the entirety of the remaining tree and it's limbs and branches with oil based fire engineered exterior paint.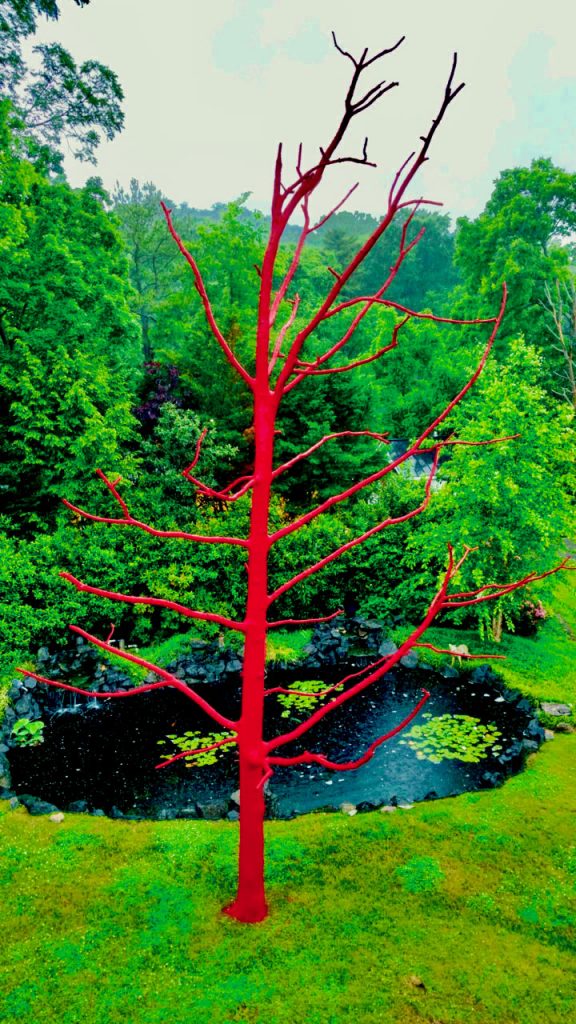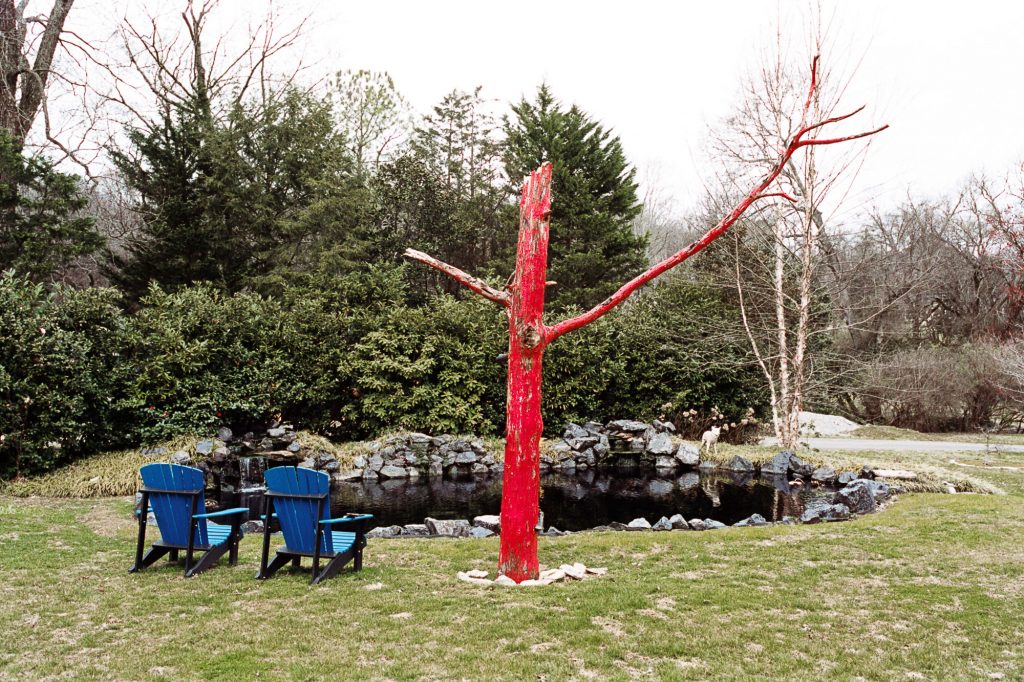 Over the years the tree has rotted from within as well and slowly falls apart and transforms its shape.
It is currently home to both woodpeckers and bluebirds.